The makings of the "first complete Italian mass" in the late XIVth Century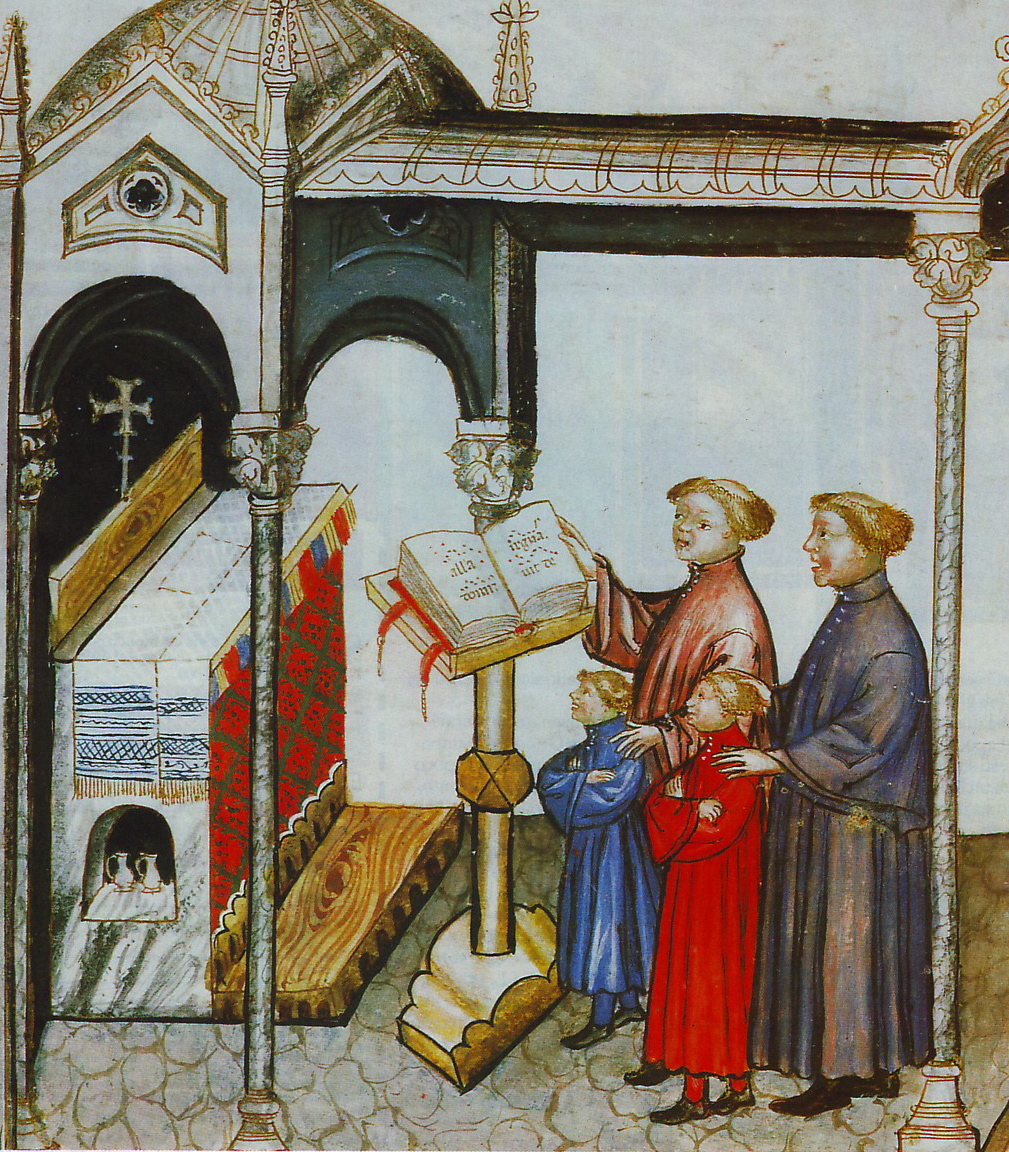 This project, conceived by Francesco Zimei, musicologist and member of the Istituto Abruzzese di Storia Musicale (Regional Institute for Musical History of the Abruzzi), is the first complete modern performance of a medieval Nativity Service sung in Florence in the 1380s and 1390s, using period vocal techniques and instruments respecting the sound aesthetics of the time.
The Ordinarium missae,wholly polyphonic and very rarely performed, is the work of some of the most prominent composers of the Italian ars nova, including Gherardello, Bartolo, Lorenzo and Paolo, all of whom were born and active in Florence. Paolo, also known as tenorista and long-standing abbott of San Martino al Pino, probably put together this Mass, which is largely preserved by ms. Paris, Bibliothèque Nationale, It. 568, for his own liturgical needs.
These polyphonic, mostly two-part pieces reflect the "retrospective" character of Florentine culture in this period and were purposely chosen by Paolo from a repertoire already known in the city around the middle of the 14th Century, radiating from the brand-new Cathedral, Santa Maria del Fiore. For this collection compiled about forty years later, following both the custom of the time and the habit of this particular Abbott-composer, the pieces were "enriched" by adding an instrumental contratenor, while the task of doubling the voices was assigned to two portative organs, lute and fiddle.
10 musicians